Take Eggplant Software for a Test Drive
by Anna McCowan, on 5/19/22
Ever wondered what it's like to use Eggplant test automation software?
Now, you can take Eggplant for a test drive and see for yourself with our self-guided product tour. Experience the full look and feel of our software without having to sign up for anything or fill out any form!
Discover how easy it is to build digital twin models of any product, application, or website.
Throughout the tour, you'll learn why Eggplant uses a model-based approach to testing. You will discover how a model-based approach can accelerate testing and increase test coverage for your product.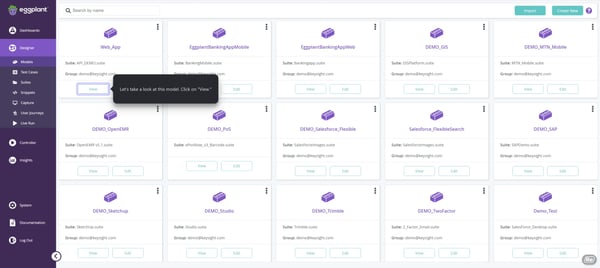 See for yourself how easy it is to build models in the Model Builder interface. Then, run a real-life exploratory test and watch as Eggplant uses AI to cover all possible user journeys – not just the happy paths.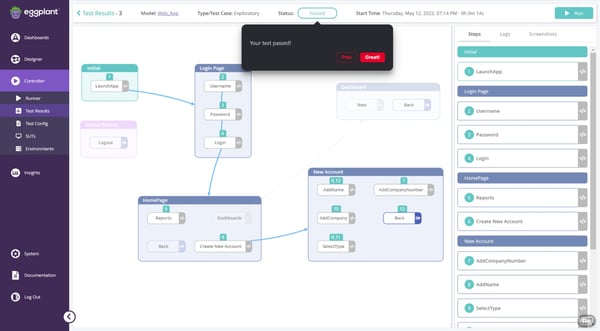 Explore the results dashboard and get advanced analytics on all previous runs. Check the status of your project's progress, whether all your test cases have been covered, the percentage of passed vs. failed test cases, and more.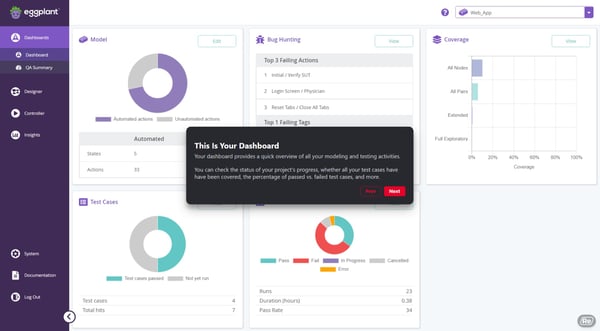 See for yourself how Eggplant's automation intelligence delivers the coverage you need to optimize the user experience, speed up release cycles, and improve your quality assurance process.
Here's the link to the tour so you can try it out yourself!