Retailers – Alright, Stop! Automate and Listen.
by Mike Wager, on 2/9/23
It's time to say goodbye to outdated, time-consuming, and unreliable manual software testing. Forget all those sleepless nights and headaches, and welcome automated software testing into your lives with Keysight Eggplant.
Say au revoir to not being able to combine software AND hardware testing for your point-of-sale terminal and payment devices.
Bid farewell to staring at thousands of lines of code for every conceivable user journey, trying to uncover that tiny defect that crashed your eCommerce website.
And hasta la vista to other testing tools needed for your mobile applications and backend systems.

The Benefits of Automated Software Testing from Keysight Eggplant
By moving from manual testing to automated software testing, retailers can improve their software's quality, functionality, and performance. That much is obvious.
So, what's so special about Keysight Eggplant?
Well, buckle up and get ready to enter the world of intelligent automated software testing.
Retailers Rejoice with Digital Twins
Digital twins or model-based testing allows you to create a visual representation of the system-under-test (SUT), which improves the efficiency and accuracy of software testing.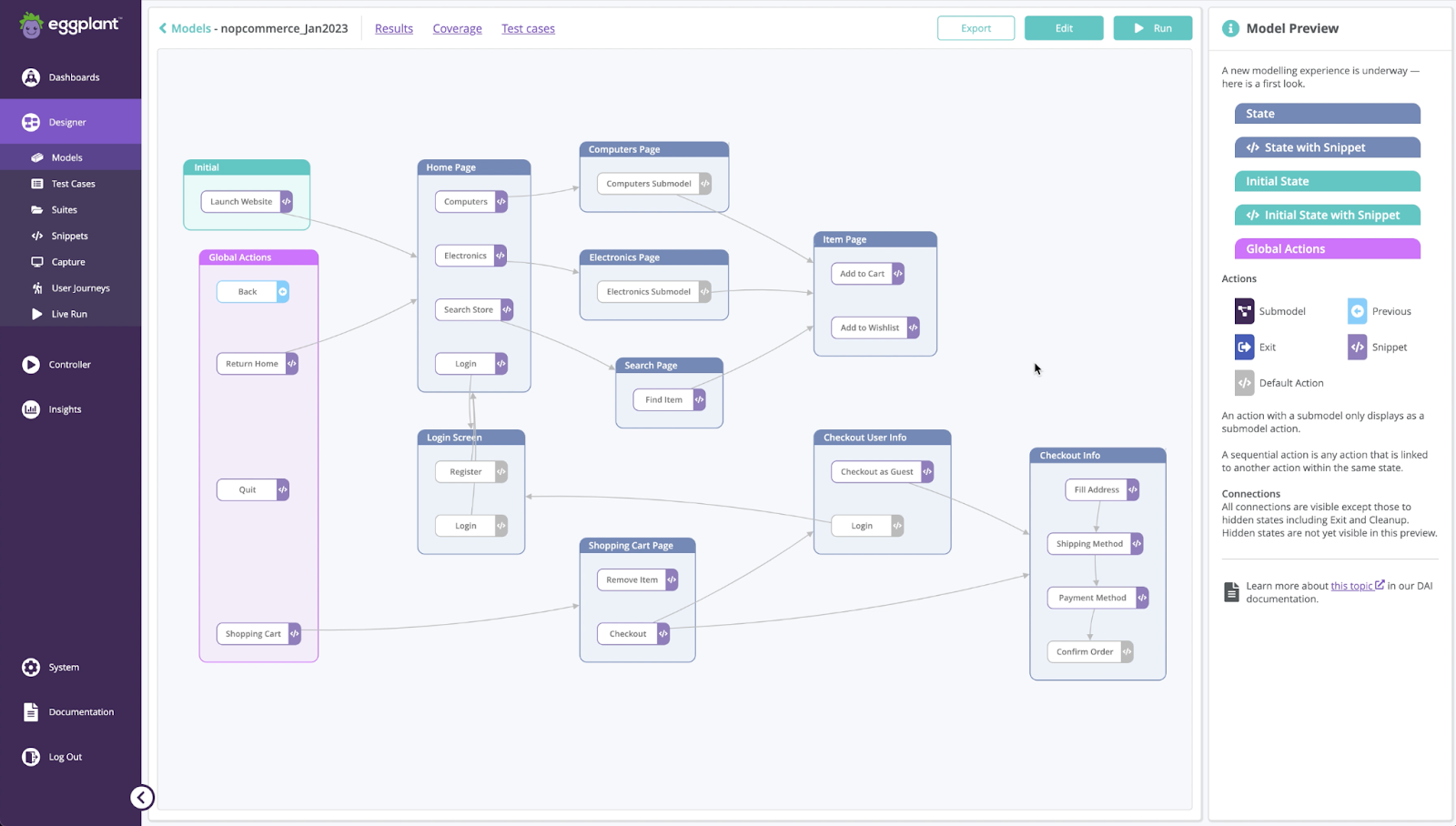 Figure 1. A digital twin of an eCommerce website. The blue boxes represent different web pages, and the white boxes indicate actions a user can take.
By using digital twin technology, you can create a virtual model of your application, such as a point-of-sale (POS) terminal, mobile app, ERP, or eCommerce website, to simulate and comprehensively visualize every user interaction and journey.
As a result, you can go far beyond directed, linear testing and take advantage of Eggplant's machine learning algorithms to execute intelligent exploratory testing. As seen in the image below, eCommerce websites contain thousands of potential user journeys that require testing. I don't know about you, but I would prefer to do anything other than undertake that testing job manually!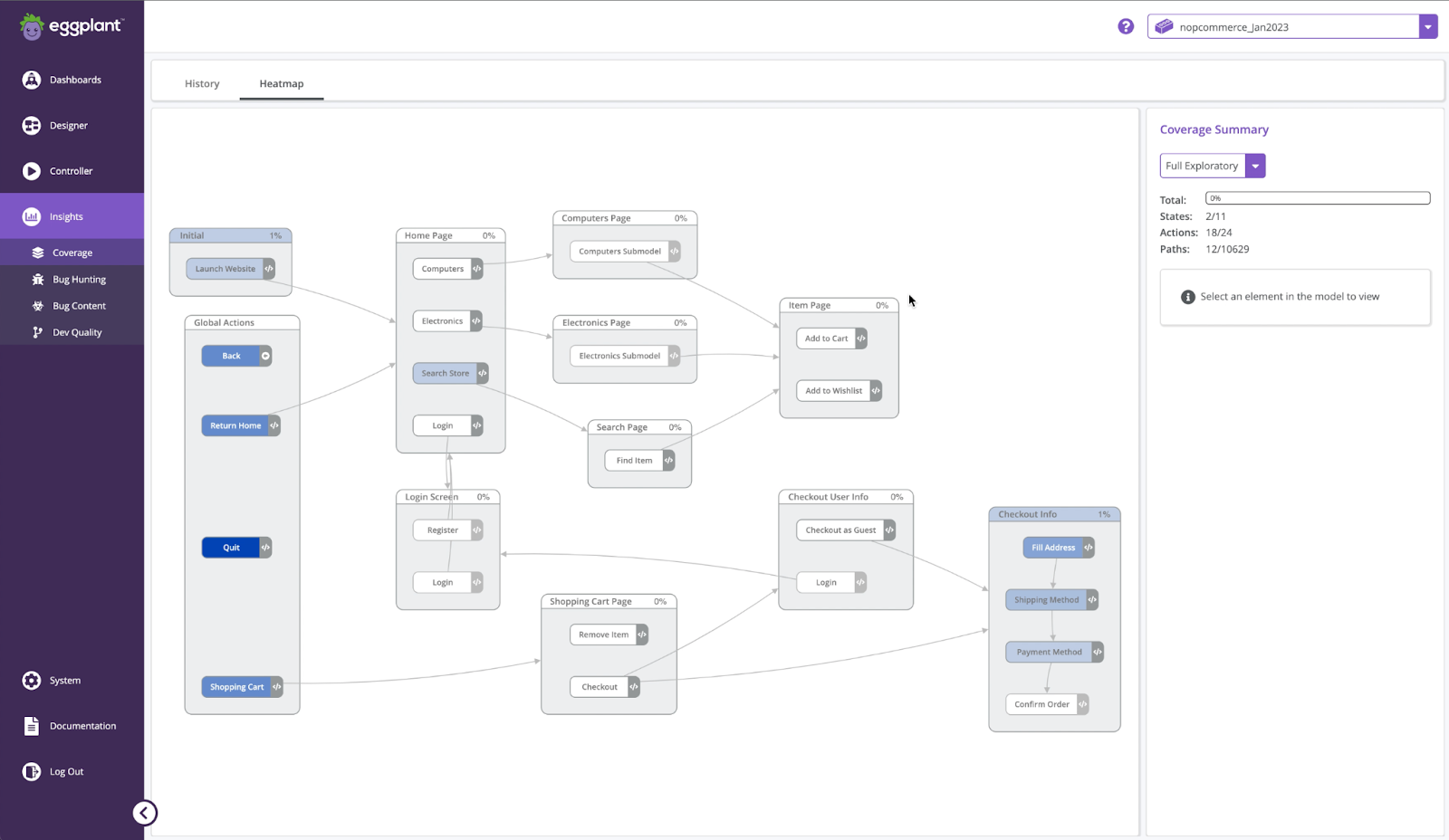 Figure 2. Keysight's Eggplant offers comprehensive test coverage analytics and, in this example, has identified 10,629 unique user journeys in full exploratory testing mode.
Model-based testing also massively reduces test maintenance. Say you decide to change your payment gateway provider for your eCommerce website; Eggplant can auto-generate a new test case to reflect the change without impacting the rest of the model. If you prefer to do this manually, then have fun trawling through and spending hours upon hours updating every line of your script that the change affects.
Automated Testing for Anything
When we say Eggplant can test anything, we mean anything. It can do this because it doesn't require access to the source code of the SUT. Having the ability to be non-intrusive means Eggplant can test:

Any POS terminal, regardless of the manufacturer

Any eCommerce website, regardless of the browser

Any mobile device, regardless of the operating system or device
Eggplant is so flexible that it not only automates software testing but can connect and drive robotics to test hardware too. So that's PIN pads, barcode scanners, credit card payments, and pretty much anything else involved throughout the checkout.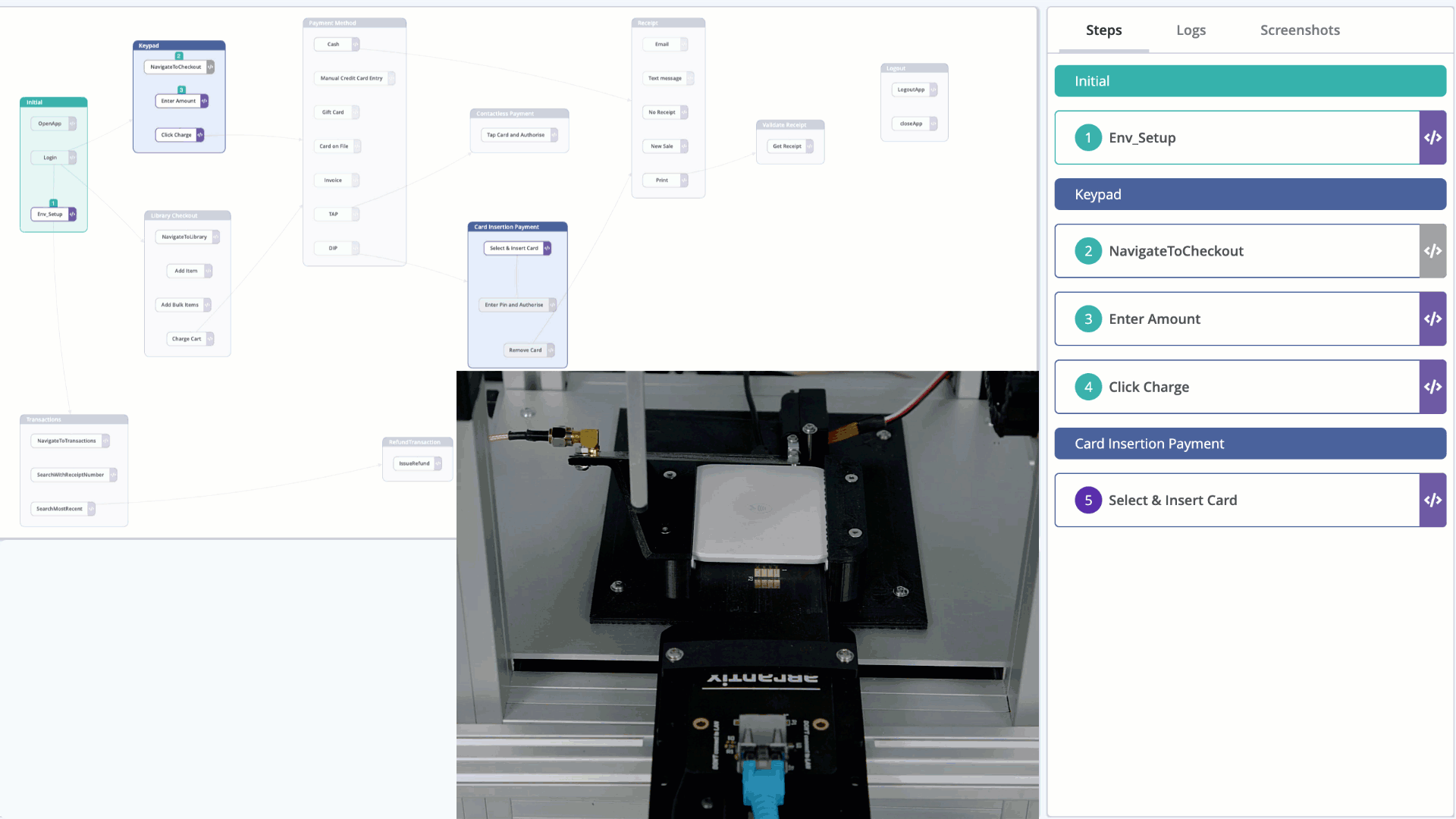 Figure 3. Eggplant can connect to robotics to test a credit card payment transaction
But that's not all.
Eggplant doesn't require access to the code, but if needed, it can. Its technology-agnostic approach means it can automate the testing of every layer together beneath the user interface (UI), including objects, APIs, and backend systems.

Instead of using multiple tools, Eggplant can:
Verify data from an inventory management system via API calls

Ensure the product data is accurate in the code

Validate that the information is displayed correctly at the UI.



Automate Testing Through the Eyes of Your Customers
Suppose you don't test the UI layer. In that case, you'll never truly understand how your customers interact with your eCommerce website, mobile applications, or even your internal users when accessing your ERP systems or POS terminals.
Using image-based testing, Eggplant can quickly identify issues with usability and the user experience to ensure visual elements are displayed correctly and function as intended. Through optical image and character recognition, Eggplant can validate product descriptions, images, and even your brand's logo using screenshots, so you can quickly identify and correct any mistakes.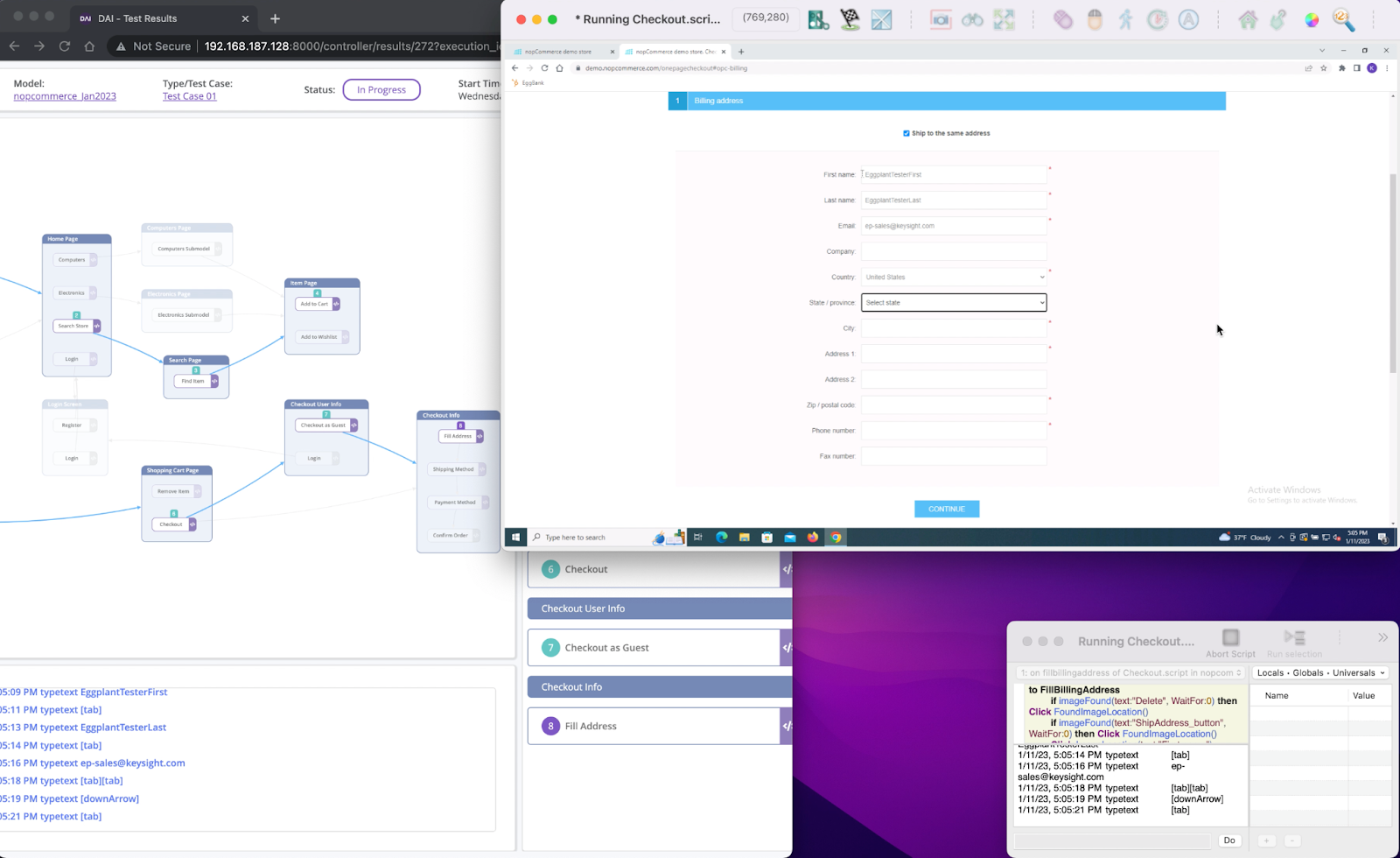 Figure 4. Eggplant ensures that shipping details can be entered correctly, which is vital for any customer to complete a transaction for product delivery.
Keysight Eggplant – Streamlining Retail Software Testing
So, if you're keen to know how simple it is to build a model and how it can change testing your entire retail technology ecosystem for good, then why don't you take Eggplant for a quick spin?