Performance Testing for Success during Peak
by Alex Painter, on 12/12/17
Welcome to the second in our short series of updates on the services we've been improving and delivering during 2017.
Last week, we saw how Grace used the Performance Analyzer API to build performance KPIs into the development and release process. This week, meet John, who's doing a lot better than he was this time last year……
John Richards, IT operations manager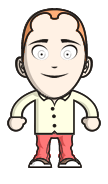 This time last year John was not a happy man.
His company's campaign pages had gone up. But he hadn't had time to performance test the site.
And then the worst had happened. An outage, minutes after the TV campaign went live.
Suddenly, everyone knew who he was. Suddenly, he was on first name terms with the CEO and for all the wrong reasons. Suddenly, he wanted to be invisible.
It wasn't his fault.
He had pointed out the need for performance testing.
They just hadn't listened.
They did this year.
This year, he worked with the performance testing experts at Eggplant, who helped build the test plan.
They also advised him on how to test his systems in a way that would best emulate the expected traffic.
They did find a few issues. Things that could have spelled disaster all over again. Fortunately, the test was run in plenty of time for remediation and retesting. And the second test run gave the site a clean bill of health.
Still, John had been nervous. There were no guarantees. But he'd left a lot of leeway during testing. Although he eventually saw the site slow down significantly, it was with much more traffic than he was expecting at the peak of the promotion.
So when the big day came, the site sailed through, delivering record sales.
This year John is a happy man.