Monitoring Dashboard Improvement Makes It Easier to View from a Distance
by Alex Painter, on 3/26/18
Our interactive monitoring dashboard is a bolt-on to our Monitoring Insights product that gives a very quick and easy overview of your monitoring estate. It's designed to run on a big screen on the wall, which means it's often viewed from a distance.
We've recently been responding to customer feedback to make it easier to use in this way.
Back in December, we added icons to the graphs to show you the current status of your monitors.
Now, the latest improvement means you can change the text size of your monitor names, making it easier to see which one you're looking at.
Before the update
It has always been possible to change the height of each row, for example from this:

to this: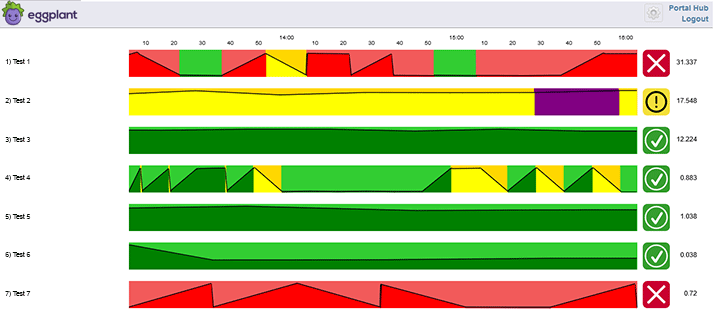 However, the name of the monitor was still difficult to read from a distance, and some customers have asked us to make the names larger. If they see an error or outage, they want to be able to see which monitor it relates to immediately.
After the update
Now you have the option to change the size of the font for the monitor label. By default, nothing will change for your existing display, but you can now change font size if you wish: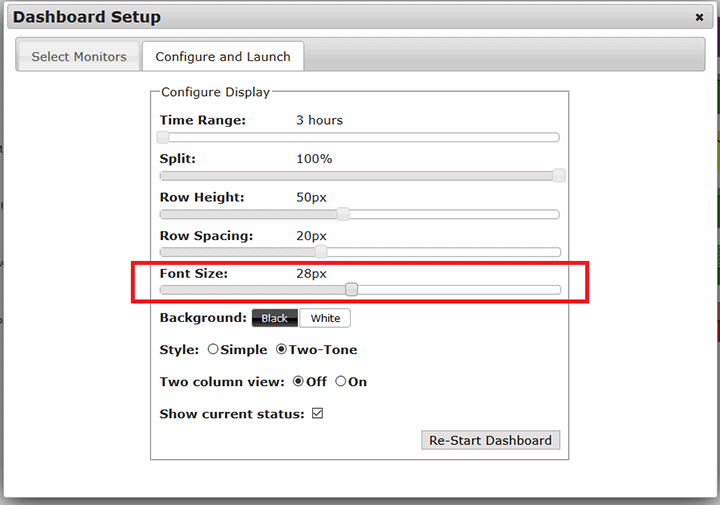 Note that the maximum font size is limited to the height of the row. For example, in the screen shot above, the font size cannot be more than the row height of 50px.

When you change the font size and relaunch, you will see the name labels are now bigger: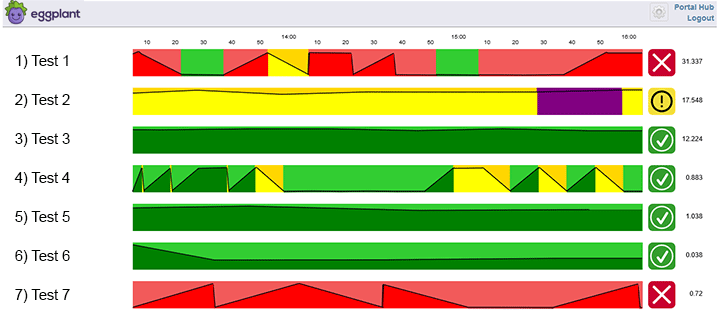 You will notice that only the name is shown at the larger size. Load times (right-hand number) and the hour axis are still the original size – this is important to ensure that there is enough space to show the chart and legend etc., particularly when using two-column view:

Similarly, the space allocated to the label name remains the same. If you want to use a larger font and it doesn't fit in the available space, you can of course rename the monitor to make it more concise or change the start of the name to something more meaningful. You can change the name in your Settings page or ask our Customer Support team to change it for you.

In addition to this change, we've also enhanced the loading of the config screen, which was occasionally slow to finish populating the monitor list.
Read more about...