Alex Painter - 20 December 2017
Welcome to the last in our series of stories about how we're helping to make our customers' lives just a little easier as the year draws to an end.
This week, meet Gavin and Anna, who are both trying to unwind...
Gavin Edwards, Systems administrator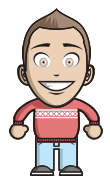 It's 6:30pm on the day after Boxing Day, and Gavin is in the pub.
Unlike his friends, though, he hasn't touched the mulled wine. Because tonight, Gavin is on call.
He doesn't expect any problems, but he works for a big retailer, and they've just launched a new campaign promoting their biggest ever sale.
So he's keeping an eye on the website's performance with Eggplant's Real Customer Insights (RCI) service.
At first, it all looks like it's going to be plain sailing.
Then he sees something that shouldn't be there.
Anna Mitchell, Ecommerce manager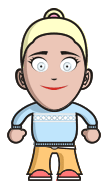 Anna isn't supposed to be working. She's at home with her family, ready to dig into a pile of turkey sandwiches.
But she can't relax.
The next big campaign is about to get under way. And her website has to deliver record conversions to meet her company's sales targets.
She jumps as her work phone suddenly vibrates.
It's Gavin.
She realizes it must be important and picks up.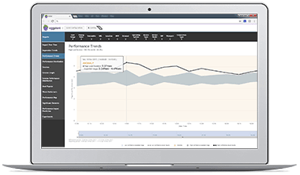 It seems that page load times have slowed down much more than expected. It's showing up as an anomaly on the performance trends report in RCI.
This could be a problem. Anna has already been using RCI to work out the impact of load times on conversions.
This is going to cause her to miss her targets.
………
Within seconds, Anna and Gavin are investigating. The impact over time report shows that the site slowed down when there was a big increase in traffic as the campaign got under way. Worse still, just as Anna suspected, conversions aren't what they should be.
However, it doesn't look like the whole story.
The traffic-related increase in response start times doesn't appear to account for all of the slowdown. And there's also a big jump in page load times that doesn't coincide with a rise in traffic. Further investigation reveals that the slowdown is much more noticeable on Android devices. And the older the device, the bigger the slowdown.
Anna suggests heading to the worst performers report to see if any URLs stand out.
This reveals something new.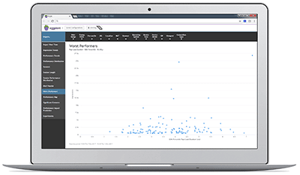 Although there is a small site-wide slowdown because of the increase in traffic, the biggest slowdown is on the campaign landing pages. Again, these are much slower on older, less capable mobile devices, which are also seeing fewer conversions.
Gavin tracks the problem down to a script-driven carousel at the top of the page.
Later that evening, he speaks to those developers who also drew the short straw and are working over Christmas. Eventually, they settle on a solution – server-side device detection to avoid delivering the carousel to mobile phones.
The next day, both Gavin and Anna keep an eye on the performance of the affected pages. Sure enough, now that a static image has replaced the carousel, they're much faster, and conversions are on target.
Finally, they can relax.
Find out more about Real Customer Insights.
Thank you for reading this, the final installment in our series. The idea was to highlight just some of the ways in which we're continuing to invest in improving our products and services.