Alex Painter - 6 December 2017
We've been working hard to deliver new and improved products and services to help our customers through their busiest periods.
As the year draws to a close, we thought we'd highlight some of the steps we've taken.
So let's start with Grace's story…
Grace Rafael, Development manager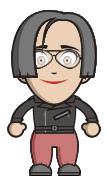 Christmas has come early for Grace.
Back in March, she had been on a mission.
Working with her colleagues in ecommerce and consultants from Eggplant, she was developing systems and processes designed to make her company's website faster.
As part of this, she drew up a list of web performance KPIs, based on render start time, Speed Index and page weight.
Her next challenge was building them into the testing and release process.
Fortunately, Grace had an ace up her sleeve: the new API for Performance Analyzer. With it she could run real browser tests at desktop and mobile viewports automatically before each release. And because Performance Analyzer offers a stable test environment, she could be confident about the results.
So if the KPIs aren't met, the release doesn't go live.
So far, it's all been working seamlessly.
To begin with, Grace saw quite a few releases held back because they breached web performance KPIs.
Each time, it was possible to go back and make some simple changes that brought the update into line.
But gradually, Grace saw KPI breaches less and less often.
Developers knew there was no point rushing to get a release out if they risked slowing the website down. Over time, her team got better and better at anticipating and avoiding performance issues.
And for the first time, the website looks like being faster this Christmas than it was last year.