Drew Post - 10 July 2018
The weather, the tennis, the football — with all the distractions, you'd think those of us on the Real User Monitoring team would be kicking our feet up, right? Not a chance! I'm super excited to tell you about our latest release: a brand-new version of our Performance Trends Report.
One of the key features of this report has always been to enable a quick visual scan of performance data on a time series chart. By analyzing the historical performance of visitors on your site, we're able to create predictive expected ranges, so you're able to see if your real-world performance is normal or if something isn't where it's meant to be.
We've made some big improvements in this latest version, including:
Changed the yellow anomaly bands to meaningful colors (i.e., if your site has slowed down, that band will show in red, faster in green).

Refined the algorithms that power the expected range calculations to produce even more accurate predictions.

Enhanced the report with a filter that uses the same anomaly levels from the real-time insight notifications, so you can choose to only see results that are very unusual.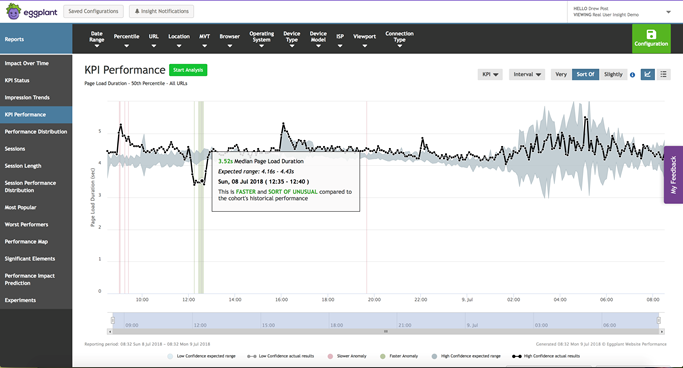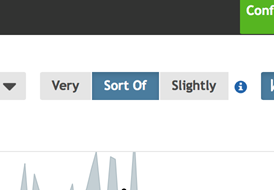 We didn't stop there, though — we're moving beyond simply having speed in Performance Trends.
You can now also view four key business KPIs in Performance Trends: Conversions, Revenue, Bounces, and Active Sessions.

Just like speed, you can see this information over time and with the powerful expected range calculations.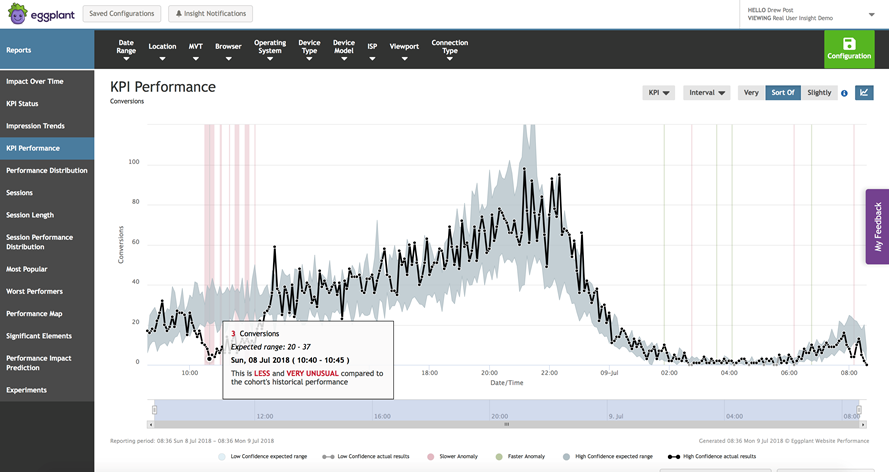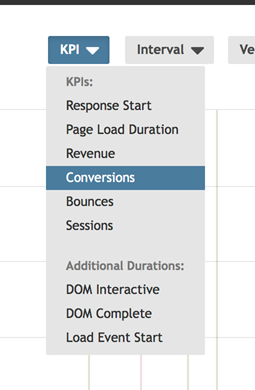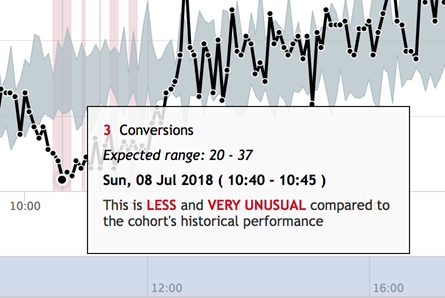 Since we're now looking at the performance of all KPIs instead of just speed, we've renamed the report to KPI Performance. You can find it in the same place in the report listing in the portal.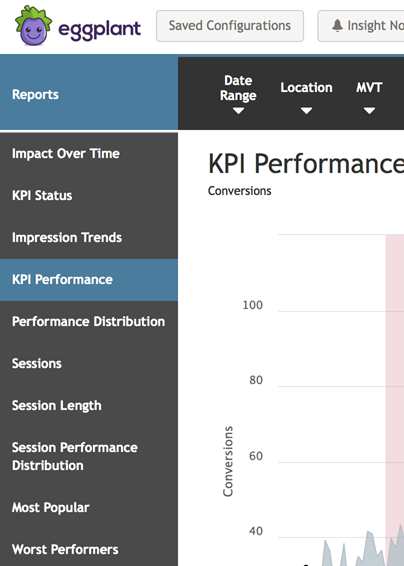 We hope you find all of these new features make your life easier. As always, please feel free to leave us any feedback in the purple My Feedback tab in the portal, or just share your thoughts in the blog comments.
Learn more about Digital Performance Management.