Peter Cherns - 2 November 2018
We've recently made some huge enhancements to Eggplant AI, our intelligent test automation solution. The release of version 2.2 not only includes a number of new reporting features – it also transforms its capabilities.
Scalability with submodels and model versioning
This latest update to Eggplant AI means you can scale your model and test creation effectively, with the addition of submodels and model versioning. Submodels allow you to manage separate models for individual components of your app, while being able to run all of them in combination when required. Model versioning allows you to save and tag models at selected points, then easily switch between them.
The result is that you can test enterprise-scale software systems much more easily, with submodels allowing you to break down a large, complex system model in a way that makes it far easier to manage.
Enhanced reporting

We've added Eggplant Release Insights to Eggplant AI, so you have quick answers to questions such as "How much longer do I have to test before I hit my coverage targets?", "How many bugs do 112 test failures correspond to?" and "Which types of UI element have been failing?" Release Insights launches directly from the Eggplant AI interface and is focused on coverage and bug hunting data.


Quickly locate test failures
As well as providing analysis of test failures in Release Insights, Eggplant AI now shows where they occurred at a glance, directly in the modeling interface. You can choose to view either test coverage or test failure heatmaps, with the latter showing frequently failing actions highlighted in red.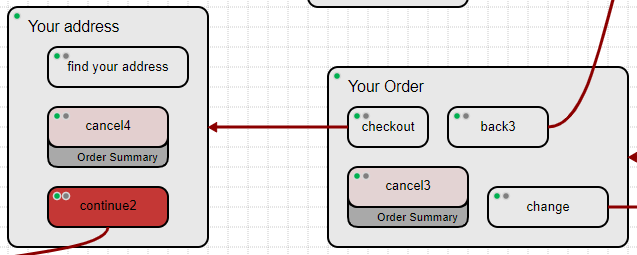 So, if you haven't yet tried Eggplant AI, now is the time! And if you're already using it, be sure to upgrade to the new version.
Finally, watch this space, as we will have lots more for you in the coming months.