How to Achieve Interoperability Excellence for Healthcare
by Eggplant, on 5/14/19
Some of the most exciting developments in healthcare technology are happening around mobile.
The rapid transition towards digital, patient-centric healthcare generates a tsunami of data on individuals' health, diseases, and treatment effects — how do we make effective use of it to improve the quality and efficiency of healthcare services?
Innovative technologies like IoT and medical AI are just around the corner.
The ability to access and analyze patient data from anywhere — including mobile devices — will hold the golden key to unlocking these innovations and further improving patient outcomes in the coming decades.
And this trend is forcing healthcare organizations to rethink their approach to healthcare application development, testing, accessibility and interoperability.
Moving Toward Better Data Sharing in Healthcare
Earlier this year, the U.S. Department of Health and Human Services (HHS) proposed a new interoperability rule that aims to promote secure and easy access to structured electronic health information (EHI) using smartphone applications:
The proposed rule is designed to increase innovation and competition by giving patients and their healthcare providers secure access to health information and new tools, allowing for more choice in care and treatment. It calls on the healthcare industry to adopt standardized application programming interfaces (APIs), which will help allow individuals to securely and easily access structured EHI using smartphone applications."
The proposed ruling is focused on accessibility in the patient population, but there is another important demographic that needs the ability to interact seamlessly with healthcare content via a variety of platforms and operating systems: the physicians and healthcare workers who access the data on a daily basis.
In the age of electronic health records (EHRs), healthcare workers are moving toward more widespread adoption of smartphones, tablets, and traditional platforms to complete their workflow. But how can healthcare technology providers deliver software and solutions that function seamlessly in this heterogeneous device environment? And, taking that a step further, how can they ensure interoperability with other EMR systems and applications?
Get a copy of this ultimate guide on E2E testing any EMR systems in a heterogeneous device environment: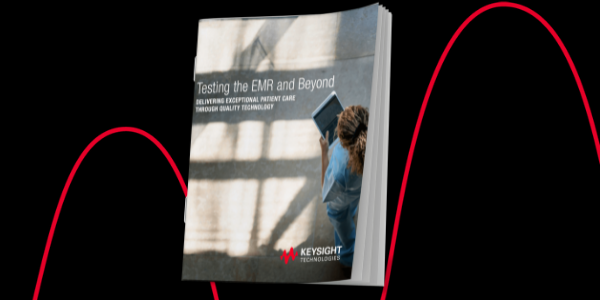 Delivering Intelligent Solutions For Healthcare
with Eggplant
This is a challenge with which global healthcare solutions provider (and Eggplant customer) Cerner is familiar. Prior to deploying Eggplant, the company was struggling with mobile solutions and a manual testing environment that was inefficient and costly. Cerner needed one test automation tool that could work across all platforms and would support a streamlined, continuous delivery approach.
Continuous testing is especially critical for Cerner's mobile solutions, where the expectation is that new releases will be issued monthly, if not more frequently. And in the healthcare setting, poor software quality or incompatible applications don't just deliver a bad customer experience—even the smallest issue can result in a patient safety problem.
As Lynne Beebe, Cerner's Director of Cloud Application Development puts it:
High quality in the healthcare space is paramount."
Using Eggplant has enabled Cerner to ensure the high-quality experience its customers need to provide timely, effective and coordinated care. In addition to these efficiency and quality improvements, the deployment has enabled Cerner to:
Cut testing time from weeks to hours, paving the way for continuous software releases
Devote less time to creating automated tests
Execute testing faster
How Intelligent Testing Tackles the Interoperability Divide
Fragmentation in devices and platforms inevitably leads to an exponential increase in the interoperability problem. Applications don't just have to work on different platforms. Data also has to flow seamlessly between different applications on different platforms.
The mind-boggling number of workflows means the challenge in testing all of this has gone beyond the capabilities of manual testing, with AI-driven automated testing no longer just desirable but required to deliver systems that work.
The need for intelligent, continuous testing in the healthcare sector will only grow as industry stakeholders are tasked with providing a seamless digital experience that integrates with other applications and web content. This pressure will not let up in the foreseeable future—in fact, in April, the HHS extended the comment period for its interoperability rules after receiving requests from providers, vendors and other industry groups to have more time to analyze the proposed regulation.
Want to learn more about how we can help you test intelligently and ensure seamless connectivity across hospital systems and applications?
Now in our guided, interactive product tour!