George Mackintosh - 26 July 2016
What a wonderful July. On 14 July Antony Edwards, our CTO, and I make our way to Buckingham Palace with all the other 2016 award winners. This our third time! No less a thrill - and a particularity big deserved thrill for Antony who has led TestPlant's innovation drive and the commercial success recognising all of the new products we have introduced over recent years. One has to be discreet about visits to the palace, but HRM The Queen did grace us and so too her consort HRH The Duke of Edinburgh and The Princess Royal, Princess Anne.
And then on 21 July, ten of us were invited to receive the Queen's Award crystal bowl and the scroll signed by The Queen and the Prime Minister - note, David not Teresa! - from The Lord Mayor of London, Alderman Lord Mountevans. The Lord Mayor's "home" is Mansion House, in the very heart of the City of London. Our party consisted of Antony Edwards, Chris Howard, Liz Andora, Pritesh Modi, Daniel Arboleda, Dominique Zerhouni, Richard Handley, Steph Florentiades and Joanna Nasazi: representatives from our bases in London, Congleton and Boulder. The Lord Mayor had just flown in that same morning from Seoul in South Korea but he "got" what TestPlant did and insisted in chatting to every single person in the group. He congratulated TestPlant as an example of how leading technology businesses can find a successful global base in London and, through "disruptive" innovation, drive exports to countries around the world.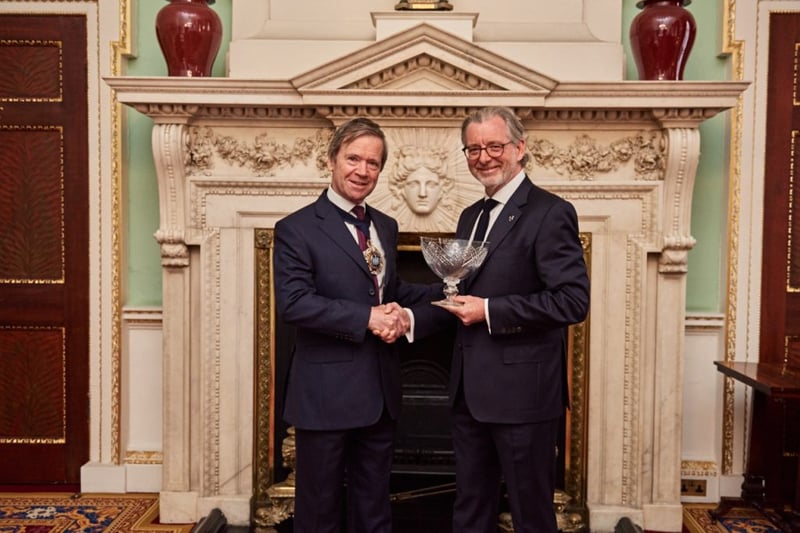 [gallery link="file" ids="12062,12087,12061,12078,12073,12064,12065,12066,12086,12083,12082,12074,12075,12076,12084,12079,12072,12071,12070,12069,12068,12067,12063,12095"]